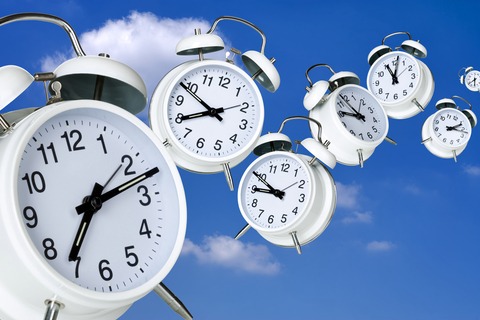 Next month, it will be 10 years since I started writing this blog on healthcare design and other stuff. I had just left The Center for Health Design and figured it was a good way to keep sharing my knowledge and opinions about healthcare design.
I never thought I'd keep it up this long. Time flies, doesn't it?
My first post in October 2012 was titled, "If Mitt Wins, What Will Happen to Health Reform?" If elected president of the United States, the former Massachusetts governor was vowing to quickly repeal the Affordable Care Act (known as Obamacare) that was signed into law in March 2010.
That didn't happen of course. Obama was re-elected and it wasn't until Trump came along four years later that some of the ACA's provisions were repealed.
My predictions of the increasing importance of home-based care and need for more community clinics proved to be true. I didn't anticipate the growth of urgent care and telehealth services though.
Some of My Most-Read Posts
Google Analytics makes it possible for me to see which of my posts get the most pageviews. While that doesn't necessarily mean that people are actually reading the posts, I'd like to think that they are.
So here are some of my most-read posts from the past 10 years:
5 Questions to Ask About Mission and Vision Statements
This is such a broad topic that it doesn't surprise me that it's one that many people have found. But I am still surprised at how many companies and organizations don't have mission and vision statements -- or if they do, they haven't updated them in a while. >>>Go to post
Connecting With Patients 
The Cleveland Clinic's "Empathy" video released in 2013 is a classic that still resonates. I shared this video again in a different post five years later and it, too, ranks among the top most read. >>>Go to post
10 More inspirational Quotes for Healthcare Design 
When I asked you what quotes inspired you, I got a lot of responses. Apparently many of you are also searching for motivational quotes. >>>Go to post
Emerging vs. Strong Research to Support Evidence-Based Design
While the research database has grown since I wrote this post in 2014, there probably still are areas where there isn't strong evidence to support design decisions. Might still be a worthy topic for discussion and debate. >>>Go to post
Past is Present: 8 Historic Events That Affected Healthcare Facility Design and Construction 
I'm really happy that this post is popular, because I think there is much to be learned from the past. This one prompted a lot of comments, too. >>>Go to post
Other Facts About My Blog on Healthcare Design
Since that first post on health reform in October 2012 I've written and published 491 posts, which have been read by thousands of people all over the world. Most of them have been about healthcare design (179), followed by resources and advice (57), hospital design (55), design for seniors (46), marketing (34), evidence-based design (28), and patient experience (27).
And I've been pretty consistent in publishing my posts every Friday, with occasional breaks for vacations and other personal things. Which, if you've read my posts about writing and publishing a blog, is very important to build loyal readers.
If you're one of those loyal readers (thank you!), you may have noticed that I've begun publishing every other week lately. I felt it was time to give myself a little more time to craft my posts and not be under pressure to post something every week.
So far, it's working pretty well.
As long as I still have something to say and am actively engaged in the healthcare and senior living design industry, I'll keep it going. But as much as I love my work in this field, I'm not the type of person who won't ever retire from it.
There's too many other things I want to do.
P.S. Please do me a favor -- if you liked this post and like this blog, please share it with others by sending them the link or posting it on your Twitter, LinkedIn, or Facebook. Also, don't forget to subscribe, so you'll get emails when new content is posted. Thanks!
Photo 19537239 © Eyewave | Dreamstime.com